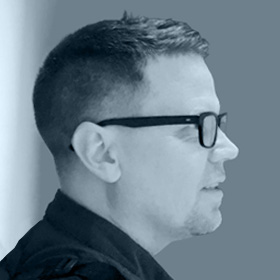 Thanks for stopping by—a bit about me. I'm a multidisciplinary design leader with deep practice in visual and verbal systems and a background in digital media. I help steer strategic brand, website and experience initiatives across industries.

In recent years, I consulted as a design director for organizations of all sizes, including Adobe, Awasu Design, Emotive Brand, Goodbye Silverstein & Partners, Linus, MapBox, Q Bio, Propane, and Zelle. In just the past year, I've been at the helm of brand identity redesigns, MVP campaigns, and corporate website overhauls.

I'm a native of sunny Silicon Valley now living in misty, blustery San Francisco. I miss hearing crickets on warm nights.
EXPERIENCE
—
Design Director & Design Lead
Freelance consultant
Nov 2017 - Present

Design Director
MetaDesign
Jun 2011 - Nov 2017

Lead Designer
MetaDesign
Jan 2008 - May 2011

Freelance Design Lead
Various technology companies
April 2007 - Dec 2007

Lead Designer
Phoenix Technologies
Feb 2006 - Mar 2007

Lead Designer, Contract
Stanford University
Jun 2005 - Jan 2006

Visual/UI Designer
McGraw-Hill
March 2004 - May 2005

EDUCATION
—
BFA
University of California,
Santa Cruz

Stanford extension, UX/IxD


CONTACT
—
geoffreyjohn.com
408.205.7029
linkedIn / instagram
PAST CLIENTS
—
ABB
Adidas
Adobe
Alteryx
AOL
Autodesk
Cognizant
Earth Friendly Products
Ecos
Exploratorium
Goodby, Silverstein & Partners
InFocus
Inkling
Intel
Intrax
Intuit
Johnson & Johnson
Julius Baer Group
Keyssa
Kia
Kohler
LG Electronics
Lotte
McAfee
McGraw-Hill
Migros
Millipore Sigma
Motorola
NTT Data
Samsung
SF/Arts
Sony
Stanford University
TrueFacet
UCSF
VF
VW
Zelle


PASSIONS
—
Coastal savanna
French new wave
Phat beats
Desert dunes
Off-road driving
Urban architecture
Steep trails


PEEVES
—
Bad wayfinding
Clunky software
Scented detergent
Biting wind
Missing fonts
Frozen food
Bald tires
.